Coronavirus live news: China abandons GDP target for first time due to 'great uncertainty' | World news
It's been another controversial day in the US for President Trump, who visited a Ford plant in the crucial battle state of Michigan.
Trump toured the Ford plant, which has been recast to produce ventilators and personal protective equipment, without wearing a face mask in front of TV cameras. This was despite Ford on Tuesday reiterated its policy that all visitors must wear them.
Surrounded by Ford executives who were wearing masks, Trump told reporters he had put one on out of the view of cameras,
"I had one on before. I wore one in the back area. I didn't want to give the press the pleasure of seeing it," Trump said.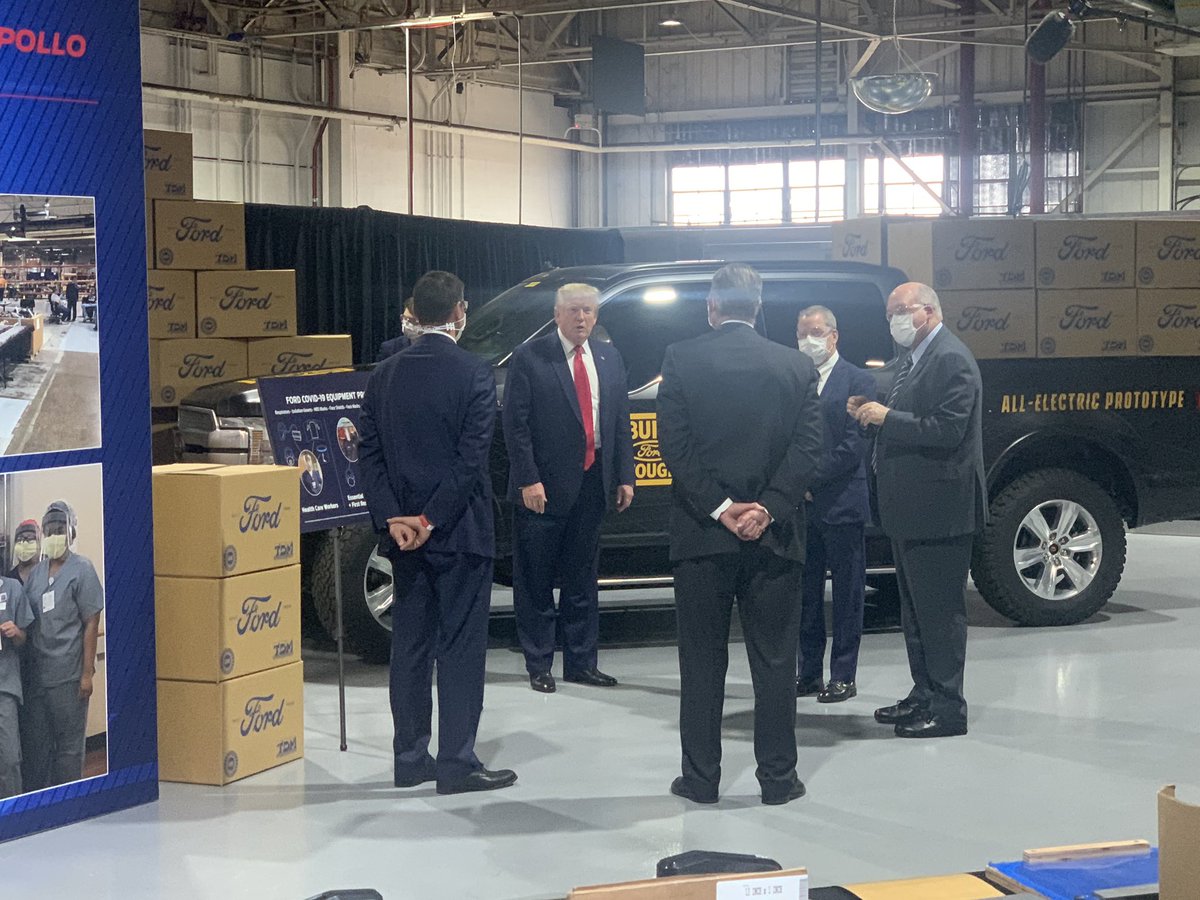 When asked if Trump was told it was acceptable not to wear a mask in the plant, Ford Executive Chairman Bill Ford said, "It's up to him."
"Honestly I think I look better in a mask," Trump added jokingly.
Trump has been highly critical of the state's Democratic governor Gretchen Whitmer, who is seen as a potential vice presidential running mate for Joe Biden.
On Thursday the president called for churches to reopen and said guidelines on that should be issued soon.
Guardian US's Joanna Walters says it looks like the president is putting pressure on the Centers for Disease Control and Prevention (CDC) to issue guidelines of some kind that will indicate it's okay to restart in-person services.
Walters says Trump made an eyebrow-raising statement a little earlier when he told a gathering of African American leaders: "We are opening our churches again. I think the CDC is going to put something out very soon, spoke to them today. I think they are going to put something out very soon. We got to open our churches."
The president said the guidance was expected today or tomorrow. "I said you better put it out and they're doing it and they're going to be issuing something today or tomorrow and churches are going to get our churches open," Trump said.
Leading federal public health officials have repeatedly urged caution about easing social distancing restrictions, warning it could cause a surge in coronavirus infections.
You can read all of our US coverage on our US blog here.