Sabrina Ionescu leaves game after ankle injury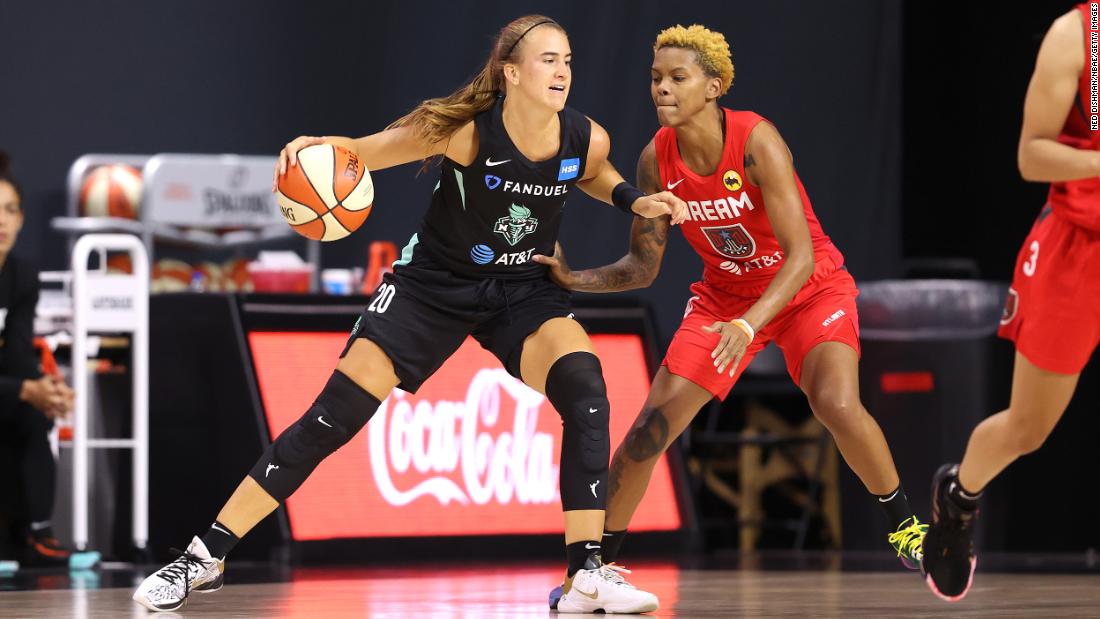 The injury happened during the second quarter when Ionescu appeared to roll her left ankle. Ionescu hit the ground and immediately grabbed the ankle. She was helped off the court, putting no weight on her left foot.
The team said on Friday she was undergoing X-rays.
"Just know (it's a) sprain, and she's getting it looked at right now," Liberty coach Walt Hopkins said to reporters.