Stock markets fall as growth worries deepen – business live | Business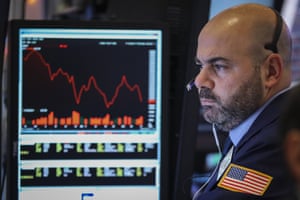 Good morning, and welcome to our rolling coverage of the world economy, the financial markets, the eurozone and business.
'Tis the season to be jolly nervous! Global stock markets are being buffeted by worries over global growth and trade wars, while in the UK Brexit fears are causing serious angst in the retail sector.
Last night, the US stock markets suffered yet another bruising selloff. The Dow Jones industrial average shed 507 points, or 2%, while the S&P 500 lurched to a 14-month low.
Wall Street has now suffered the worst start to a December since 1980.
Markets in Asia-Pacific have followed suit, with Japan's Nikkei slumping by 1.8% and Australia's S&P/ASX 200 down 1.2%.
Europe is also heading for a chilly bath at the open. The FTSE 100 is being called down 50 points, adding to yesterday's 70-points slide, taking the Footsie close to last week's two-year low.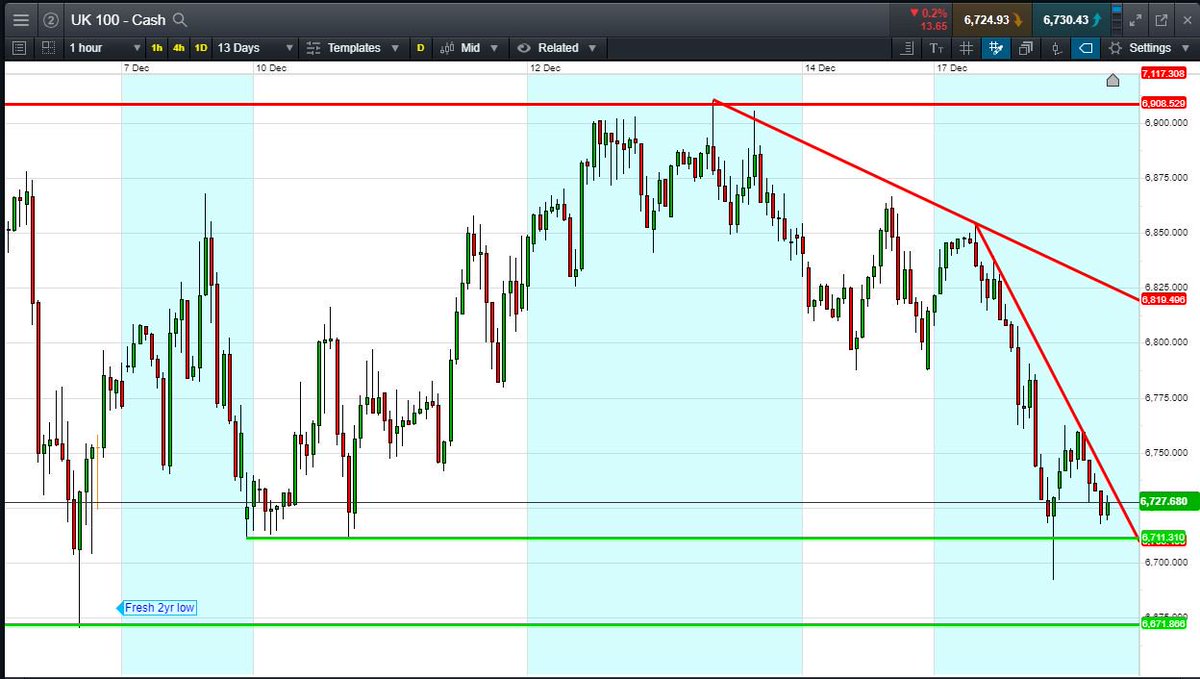 Investors seem to be badly worried that the world economy is slowing, and that China and the US won't resolve their trade dispute.
But the number 1 issue is whether America's Federal Reserve raises interest rates tomorrow night, and how hawkish or dovish it sounds about next year.
US president Donald Trump piled even more pressure on the Fed on Monday, arguing it would be madness to raise interest rates.
However, the Fed may feel that not hiking would cause more turmoil than hiking — as the markets are expecting borrowing costs to go up again.
Jasper Lawler of London Capital Group explains:



The market's overriding fear is that the Fed will press ahead with plans to raise interest rates, which could be too much for the US economy to handle. An indication from the Fed that they will slow their pace of hikes could calm these jittery markets.

However, until the Fed have confirmed that as a course of action, investors will remain skittish. The volatility index, also known as the fear gauge lifted 2.27 points to a seven-week high.
The markets remain anxious about China too, following data last week showing that Chinese retail sales growth has hit a 15-year low, as industrial output growth softens.
UK retailers, meanwhile, will be desperately hoping that shoppers come out in force this week. The sector has been rocked by yesterday's profit warning from online clothing group Asos, after a slump in trading in November.
The agenda:
9am GMT: IFO survey of German business confidence for December
1.30pm GMT: US housing starts data for November