Tim Cook Warns That Personal Data Is Being 'Weaponized Against Us'
Apple's chief executive, Tim Cook, warned Wednesday that personal data is being "weaponized against us" and called for more regulation of digital privacy.
Speaking at the International Conference of Data Protection and Privacy Commissioners in Brussels, Cook said:
"As far back as 1890, future Supreme Court Justice Louis Brandeis published an article in the Harvard Law Review, making the case for a "Right to Privacy" in the United States. 
"He warned: "Gossip is no longer the resource of the idle and of the vicious, but has become a trade." 
"Today that trade has exploded into a data industrial complex," Cook continued. "Our own information, from the everyday to the deeply personal, is being weaponized against us with military efficiency."
The process of collecting scraps of data and assembling them allows companies "to know you better than you know yourself," the Apple CEO said.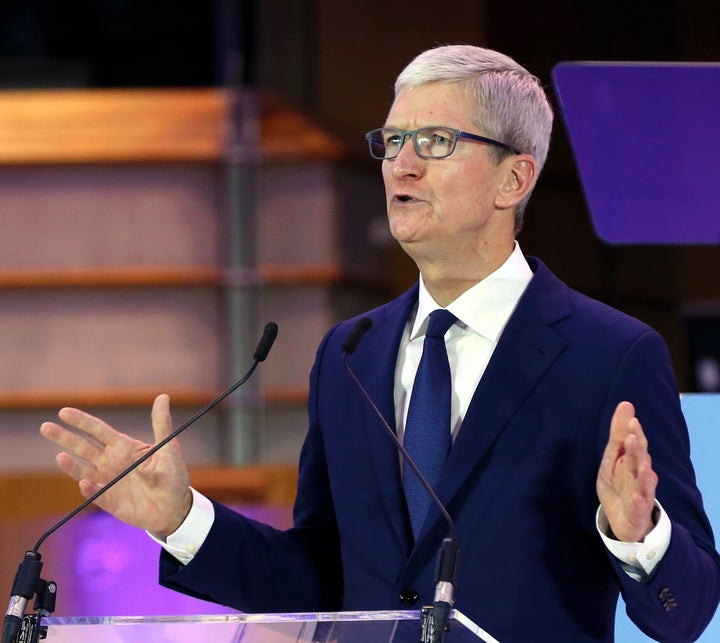 He congratulated Europe, Singapore, Japan, Brazil and New Zealand for moving to protect the privacy of their citizens. He added that he would like to see the United States take similar action.
"We at Apple are in full support of a comprehensive federal privacy law in the United States," Cook stated. "There, and everywhere, it should be rooted in four essential rights."
"First, the right to have personal data minimized. Companies should challenge themselves to de-identify customer data—or not to collect it in the first place.
"Second, the right to knowledge. Users should always know what data is being collected and what it is being collected for. This is the only way to empower users to decide what collection is legitimate and what isn't. Anything less is a sham.
"Third, the right to access. Companies should recognize that data belongs to users, and we should all make it easy for users to get a copy of, correct, and delete their personal data.
"And fourth, the right to security. Security is foundational to trust and all other privacy rights."
Cook added that artificial intelligence offers great opportunity, but it must also "respect human values, including privacy."