Who should be go-to guy in the clutch?
It's not clear whether the 'clutch gene' is real, but what do the numbers say regarding who the Brooklyn Nets should turn to at the end of games?
Debates over which players are "clutch" and whether the clutch gene is real can become quite exhausting. Players that are regarded as great in the clutch often haven't actually performed that well statistically in these situations (and vice versa). Where does that leave the Brooklyn Nets?
Maybe some players really are better in the clutch than others, but no one can flip a switch at the end of games and force shots to go in (not even Michael Jordan).
Although the conversation can be annoying, it's still interesting to see who has performed the best in the clutch statistically. Using Inpredictable.com, one can look at how every NBA player has performed in these situations.
How did the current Nets roster fare in the clutch last season? A single-season sample size isn't overly significant, but it provides a glimpse into individuals' late-game performance. For those interested, Inpredictable offers clutch stats over a player's entire career as well.
Now on to some of the findings.
The below chart reflects how current Nets players performed in the clutch for their respective teams last season.
Inpredictable defines clutch FGA as "shots taken that have an elevated impact on win probability." Clutch2 FGA refers to "shots crucial to game outcome (e.g. buzzer beaters and potential buzzer beaters)."
The chart then shows each player's effective field goal percentage (EFG%) on these shots, along with the league averages.
Kyrie Irving already has a reputation for being clutch after his big shot in Game 7 of the 2015-16 Finals.
Even though last season didn't end well with Boston, Irving still performed well in late game situations, posting a 56.4 percent clutch EFG% and a 56.2 percent Clutch2 EFG% (well above league averages) on a significant number of attempts.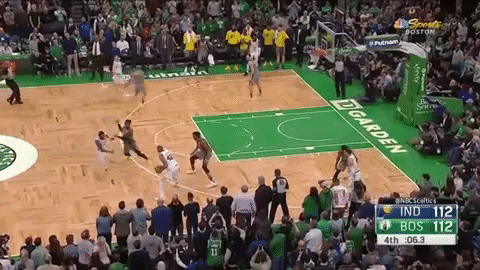 Kyrie will almost certainly take the most clutch shots for the Nets next season and based on these statistics, the coaching staff should be on board with this.
In terms of returning Brooklyn players, Spencer Dinwiddie took the most clutch shots in 2018-19. He performed better than league average and it will be interesting to see if he's the team's second option at the end of games next season.
Other contenders for this role include Caris LeVert, who looked like an All-Star at times last season. He didn't have nearly as many clutch attempts as Dinwiddie due to injury, but performed above league average as well.
If he takes another step forward this upcoming season as many expect, being the second option is definitely in play.
In terms of less-obvious players that could be solid options at the end of games, Joe Harris is the answer. He was a great shooter (47.4 percent from 3-point range) overall last season, so the fact he was also great in the clutch shouldn't be all that surprising.
For someone regarded as a role player, Harris had a fairly large clutch sample size last season and took advantage, shooting 60.7 percent and 63.3 percent respectively on clutch and clutch2 shots.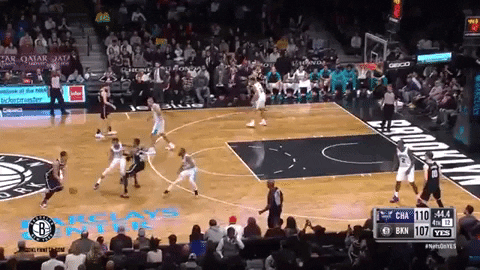 In terms of creating shots for oneself at the end of games, Irving, Dinwiddie or LeVert would be best suited. But if coach Kenny Atkinson has the chance to draw up a play for Harris (running off a screen for example), this could be one of the better options (especially if a 3-pointer is needed).
Overall, arguments about who is clutch often lack substance and the clutch statistics don't have all the answers either. Regardless, the evidence suggests Brooklyn will have some good options at the end of games next season.